Babysitter Rovaniemi
Babysitter Rovaniemi wanted? You will find a reliable babysitter in Rovaniemi here. We have 35 active babysitters in Rovaniemi matching your search criteria and even more in the neighborhood of Rovaniemi!
Babysitter Rovaniemi wanted? There are 35 active babysitters in Rovaniemi matching your search criteria.
Olen työskennellyt lasten parissa 14-vuotiaasta asti. Ensimmäinen osa-aikatyöni oli viisi lapsisessa perheessä. Työtehtäviini kuului lapsista huolehtiminen, harrastuksiin vieminen,..
Hei olen Tiina, olen 16 olen vastuulline ja reipas. Tutustun lapsii todaella helposti ja tykkään lasten kanssa käydä ulkona, leikkiä, leipoa, tai tehdä jotain mistä he tykkäävät, osaan..
Average response time: 13 minutes
Hei! Olen Kaapo, 15v poika Rovaniemeltä. Opiskelen koulutuskeskus redussa kampaajaksi. Olen aina tykännyt touhuta lasten kanssa, niin vauvojen kuin isojenkin. Minulla on hyvä mielikuvitus..
Hei olen 17-vuotias lähihoitaja-opiskelija. Olisin kiinnostunut hoitamaan lapsia. Olen avoinmielinen ja tulen hyvin toimeen lasten kanssa. Olen hoitanut vauvasta 8-vuotiaasen asti...
Heippa! mie olen 18 vuotias nuori äiti, reipas tyttöni on 10kk ikäinen ja voin tarjota hoitoapua pariin kertaan viikkoon kotonani jos itselläsi on vaikka jotain menoa😊 asutaan rovaniemen..
Olen reipas ja oma-aloitteinen 16-vuotias liikunta-alan opiskelija (syksyllä 17). Luonteeltani olen positiivinen, ahkera ja luotettava. Olen innokas oppimaan uutta ja tutustumaan uusiin..
Moikka, olen Tiia, 22v! Luonteeltani olen rauhallinen ja lempeä. Olen hoitanut lapsia 14-vuotiaasta asti, ohjannut liikuntaleikkikoulua sekä työskentelin AuPairina kolmelle ihanalle..
Heippa! Olen juuri peruskoulun päättänyt rovaniemeläinen nuori. Olen hoitanut paljon veljeni ja muiden sukulaisteni lapsia. Tykkään puuhastella lasten kanssa kaikenlaista ja minulta..
Hei! Olen Fanny ja 16-vuotias. Olen tottunut olemaan lasten kanssa. Olen hoitanut omaa pikkuveljeäni ja naapuruston eri-ikäisiä lapsia. Olen reipas, iloinen ja oma-aloitteinen. Lasten..
Moikka! Oon 19-vuotias reipas ja iloinen lukiolaistyttö. Olen tottunut touhuamaan lasten kanssa, sillä sisaruksillani on kymmenittäin lapsia, olen siis hyvin monen lapsen täti. Satunnaisesti..
Average response time: 1 hour
Hei! Olen Milla, nuori tyttö Rovaniemeltä. Etsin töitä satunnaisesti lapsenvahtina. Aiempaa kokemusta ei ole kovin paljon, mutta olen työskennellyt paljon lasten kanssa, ja pidän kerhoa..
Hei! Olen Heidi, nuori tyttö Rovaniemeltä ja olisin kiinnostunut lapsenvahdin töistä satunnaisesti. Olen hoitanut välillä pikkusiskojani ja pidän kerhoa ala-asteikäisille lapsille,..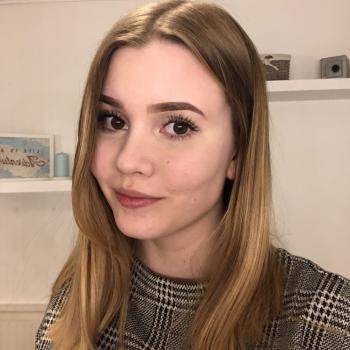 Heippa! Olen 18-vuotias opiskelija ja käyn koulua Lyseonpuiston lukiossa. Asun tällä hetkellä Muurolassa, Rovaniemellä. Vapaa-ajalla myyn Oriflamen tuotteita, käyn salilla ja nään kavereita...
hey my name is Khanh (Daisy), I am an International student in LapinAMK coming from Vietnam. i have been in Rovaniemi for 8 months. i used to be a babysitter for my neighbor in my home..
Hei, olen Sara, 20v naisen alku Rovaniemeltä. Opiskelen tällähetkellä Nuoriso- ja yhteisöohjaajaksi Santasportilla. Minulla on lastenhoitokokemusta lapsesta asti. Olen ollut muutamilla..