Babysitter Kotka
Babysitter Kotka wanted? You will find a reliable babysitter in Kotka here. We have 18 active babysitters in Kotka matching your search criteria and even more in the neighborhood of Kotka!
Babysitter Kotka wanted? There are 18 active babysitters in Kotka matching your search criteria.
Hei! Olen vastuullinen lukiolainen runsaalla kokemuksella lastenhoidosta. Olen ollut äitini kanssa tukiperhetoiminnassa nelisen vuotta, ja olen tykännyt järjestää lapsille kaikennäköistä..
Hei, olen Sarita. Olen iloinen 18-vuotias nuori Kotkasta. Olen lapsirakas ja haaveilen tulevaisuudessa isosta perheestä. Tykkään viettää aikaa lasten kanssa esimerkiksi pelaten, leikkien..
Moikka🇫🇮🇬🇧🇸🇪 Miä oon Peppiina! Kokemusta lastenhoidosta minulla on paljon. Olen ollut englanninkielisessä päiväkodissa töissä ja hoidan tukilapsia äitini kanssa kerran kuussa...
Moikka! Olen 18-vuotias reipas, lapsirakas, sosiaalinen nuori. Kokemusta lasten hoidosta on tet-jaksoilta lastentarhoissa sekä oman pikkusiskon kautta. Minulla on ajokortti sekä auto..
Moi, olen 17-vuotias ja opiskelen lukiossa toista vuotta. Minulla on kokemusta lasten hoitamisesta, olen vahtinut pikku sisaruksiani sekä eskari- ja alakouluikäisiä serkkujani. Olen..
Hei! Olen Jutta 26-vuotias nainen Kotkasta. Minulla on kokemusta lastenvahdin työstä vuodesta 2010 lähtien. Olen hoitanut monen ikäisiä lapsia aina ihan pienestä vauvasta koululaisiin..
Heipsan, tässä 15-vuotiaat tytöt Kotkasta! Ollaan uusia täällä, mutta aiempaa kokemusta lastenhoidosta löytyy tosi runsaasti. Ollaan omia pikkusisaria vahittu jo parin vuoden ajan,..
Moi, opiskelen lukiossa, olen ahkera ja oma-aloitteinen, tulen lasten kanssa hyvin toimeen. Kokemukseni lasten kanssa on kerhotyöstä. Tykkään lapsista ja heidän kanssa olemisesta sekä..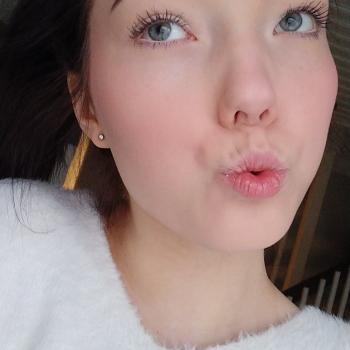 Hei, minun nimeni on Kiia. Opiskelen lähihoitajaksi toista vuotta. Olen erittäin lapsirakas, iloinen, reipas, kärsivällinen sekä vuorovaikutustaitoinen! Olen ollut lasten kanssa todella..
Hei minun nimesi on Liisa,olen istunut kavereiden lapsien kanssa vuoden, tykkään leikkiä lapsien kanssa, olen kiltti, ystävällinen, lapset pitävät minusta, ja sanovat, että olen hauska,..
Moikka, olen ollut tet-harjoitteluissa tarhoissa ja olen ollut paljon lasten kanssa tekemisissä. aikataulu on aikalailla joustava, mutta koulu tietysti on ensisijalla. älä aliarvioi..
Heippa! Olen lukiolainen Kotkasta. Toimisin mielelläni Kotkan alueella, mutta vähä kauemmaskin ehkä mahdollista päästä. Olen isosisko kolme vuotta nuoremmalle siskolle, joten häntä..
Average response time: 3 hours
Olen hoitanut omien lasten lisäksi muiden lapsia ja kokemusta on jo 6 vuoden ajalta. Lemmikit eivät haittaa. Eri ikäisten lasten hoito onnistuu sekä pienet kotityöt. Minulla ei ole..
Hei Minun nimeni on Diane Umulisa ja Olen Kotkan lyseon toisella luokalla. Olen kotoisin Ruandasta ja olen asunut Suomessa 6 vuotta. Puhun suomea hyvin. Minä tulen lasten kanssa hyvin..
This user is only visible to Babysits users. Please sign up or log in to view their full profile.